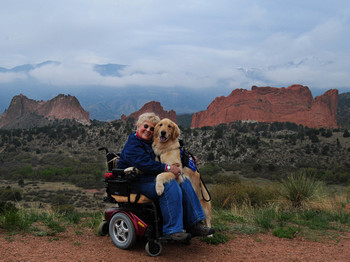 Pam Soderholm is a fine art photographer that grew up in Illinois, but has lived in Colorado Springs, CO for the past three decades. Pam is a former equine professional, but had to give that up after being diagnosed with two serious, chronic illnesses. The photography, however, has been an enormous gift to her as it has allowed her to remain connected to her beloved horses, just in a different way. Pam finds great joy in capturing the spirit of the horse, whether wild or domestic. Creating unique images of her favorite natural subjects is what she enjoys the most.

Ever since Pam was a young child she has had a great love, respect, and reverence for all of nature and its vast array of flora and fauna. In all of her photography she strives to portray this love and respect, and hopes that people viewing her images can experience those same emotions.

Pam has been shooting seriously since late 2009 and strongly believes in continuing her education, always trying to improve her photographic techniques and knowledge. She has taken courses in the classroom as well as over the internet, covering such topics as macro photography, black and white photography, color management, and equine photography courses, to name just a few. Processing of her images in Photoshop CC is another area that she has studied extensively. Pam is also a member of local photography groups and art centers, as well as the Equine Photographers Network.

Since 2010 Pam has entered her work into a variety of local fine art competitions and shows, as well as a few National and International competitions. (See Awards Gallery) She also had a 3-month exhibition of her work at the Colorado Springs Airport in 2012. Most recently, Pam earned three awards given by the Professional Photographers Of Colorado in their 2013 Print Competition. She earned the First Timer Award, which is the highest scoring print case for a first time entry. She also earned a 1st Place in the Black/White category for General entry, and she earned a spot on the Court Of Honor, which is the Top 10 Highest Scoring Print Cases. Her work can also be found in private collections throughout the United States.

Pam can be reached at pjs7429@comcast.net or 1-719-338-4524 if you are interested in any of her images.

Thanks so much for stopping by!!